Wildlife attracts people of all ages, regardless of their activities, gender and social status. However, you should carefully plan your future route, which corresponds to your level of training. Beginners should choose routes with a small distance, and experienced tourists can pass longer routes. Many experts recommend beginners to study the categories of difficulty hiking before the first hike in the wild.
Variety of hikes
Hiking is divided into different types depending on the length of time in the journey and distance. There are many varieties of such outdoor activities as hiking, but we describe only the most popular ones. So here is most general classification of them in issue of:
the method of movement;
the purpose of the journey;
the length of the route;
season;
the contingent of tourists.
Or it is:
walking;
water;
mountain;
skiing hike.
We describe the details and features of this or that type of hiking in this article. So, every person is looking for that kind of tourism, which is sure to like him or her even at "first acquaintance". Some people prefer to hike long distances in wooded or mountainous areas. Some people like to raft on the mountain swirling river kayak. Some people prefer ski trips. You should remember that the category of marches always corresponds to the level of character of all its members.
Traditional hiking
According to this type of sports trips, one traveller or group of people walk a certain distance. This type of holiday is suitable even for beginners. This is a classic hike that does not require you to transport or additional equipment. Tourists need not forget about the tent, so they can sleep outdoors. We recommend you to choose a tent according to the season and the number of people who will sleep in it. You should choose your accommodation when you plan your journey. Also, there are some different categories of difficulty hiking that you need to navigate.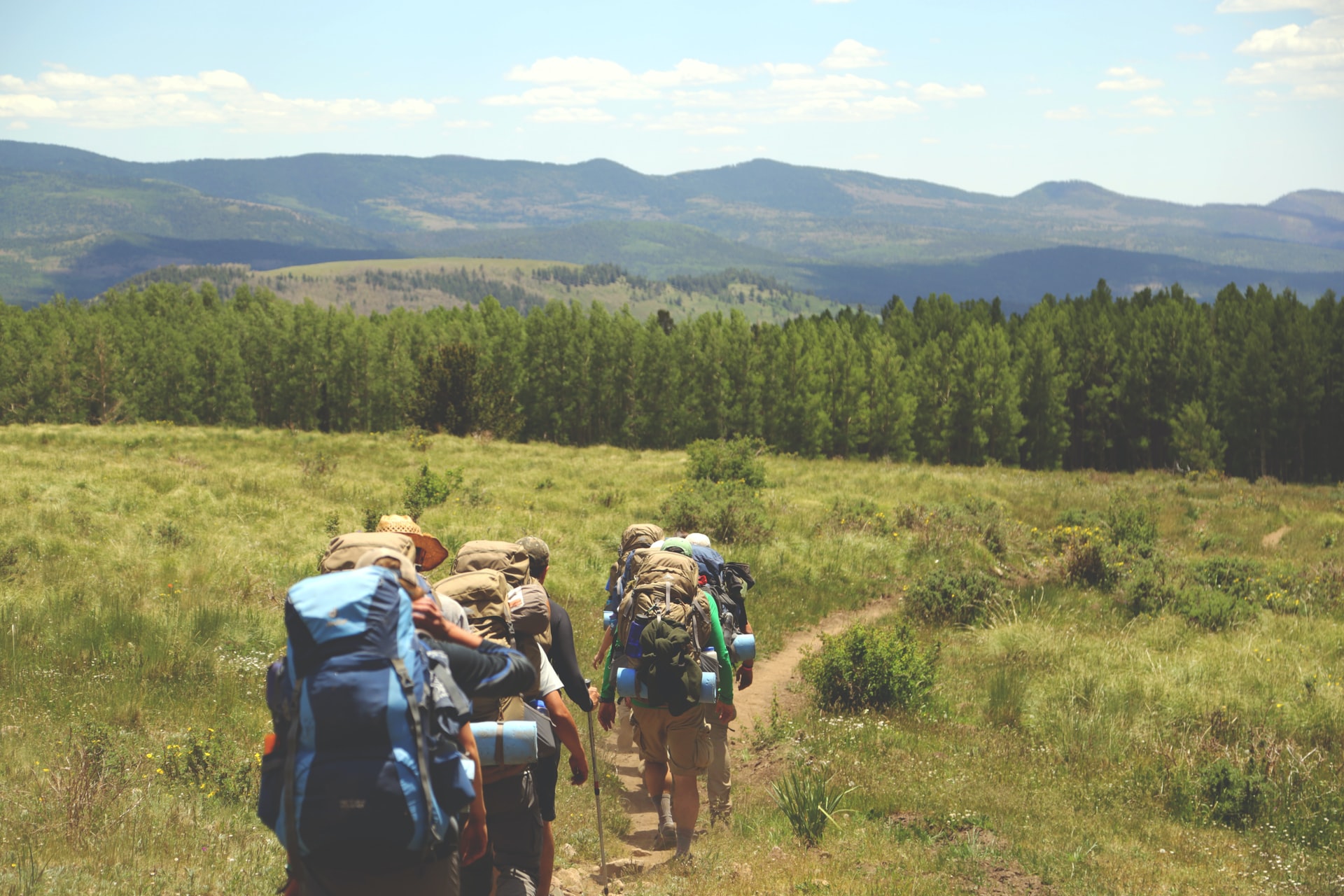 Mountain hike
In this case, the routes run along the mountains and rocks. This type of outdoor activity is similar to the previous one, as it does not involve transport and special equipment too. Mileage travelled is not a priority for tourists who go to the mountains, as it is the number of highlands on which travellers have managed to climb. We do not recommend beginners to go on mountain trips, as it requires a certain degree of preparation and experience. You should climb the rocks only with special equipment.
Water hiking
This type of outdoor activity may not be long. As a rule, it takes several hours or half a day. However, you will long remember the emotions that you will feel during such a trip. Similar routes pass on lakes, rivers. As a transport, you can use a kayak, a rubber boat, a wooden raft and even an inflatable catamaran. This type of outdoor activity belongs to the extreme ones, as its members can be in the water. All people should wear a life jacket.
Skiing
Such trips are very popular among tourists of all ages. As a rule, the routes of such trips take place in mountainous and wooded areas, because tourists love to ski from high peaks. However, you should be able to ski if you want your journey to be effective. Also, you should not forget your equipment and take into account the complexity of mountain trekking as only tourists with a lot of experience can conquer the high mountains.
Categories of hiking difficulty
Now, we describe the classification of hikes by their complexity, namely these are routes for adult people since there are some childish types of hikes too. So, the first category of hikes implies a journey within one or two weeks and a route up to 130 km. The higher the category, the more days tourists will spend in the campaign and the more kilometers they will pass. There is the sixth category, which includes up to 400 km in a month and a half and is the most complex category ever. So now you know all the nuances and rules that will help you plan your trip and have fun in the wild.